!!! 82.4% Of Customers Buy 2 Or More !!!

SHIPPING WORLDWIDE


Factory Outlet (Special channels, Authentic guaranteed)
2-year warranty.
100% money back guarantee.
99% of reviewers recommend.
☑Manual Therapists that is always avaliable
If you experience persistent neck pain or are plagued by muscle knots, buying a Neck Roll Massager will definetly help. It's a portable neck massager that you can use in the comfort of your own home or in the office. It's the easiest way to treat neck pain and stiffness, and even shoulder tension and back pain IN JUST 60 SECONDS! Unlike expensive electric massagers Neck Roll can be used everywhere !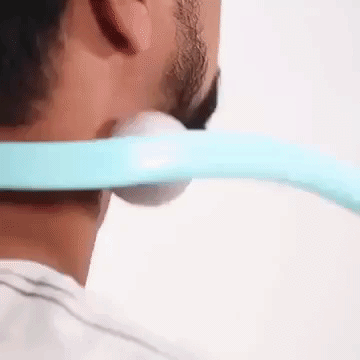 ☑Just Like Therapist's Hands
The neck massager features two soft yet firm silicon golf-like balls that are designed to feel exactly like a massage therapist's thumbs. Rolling the balls smoothly in your neck and shoulders deeply penetrate the muscles for instant relief of knots and tight achy muscles by increasing blood circulation.
☑Targeted Pain Relief
The massager relieves pain through applying direct pressure and massaging your trigger points at your neck and shoulders. You can massage exactly the point where it hurts and you can apply the exact pressure you are comfortable with.
☑Portable And Convenient
With this massager, you can give yourself a vigorous and deep massage at home, in your office or school, or while being on the road. Slender and lightweight, you can easily stow it away in your bag, suitcase, knapsack, glovebox, drawers, etc. for easy storage.
FEATURES
ABS thick material, high strength test, not easy to break
It relieves stress by massage, especially suitable for people who live under high stress for a long time.
Concave and non-slip design, comfortable grip
The top raised design acts as a cushioning effect, increasing elasticity and making the product stronger
Through massage, relieve stress, improve blood circulation, relieve the waist, back, leg pain and fatigue, massage ease of mind.
Achieving the function of health and relieve stress, especially for people living in high-pressure working conditions reducing fatigue