Put a smile on your child's face with Revvlo Transformer Car. It transforms from a Racer Car to a Transformer with just one click. Bright flashing lights and music accompany the transformation, which willdefinitely WOW your child!
Every Little One's Dream
Let your kidsave the galaxy from evilwith this Transformer Car. The iconic music rings in our ears which goes"I'm powerful and I'm the peace envoy of the earth, let us go for the battle for the earth peace."Read on about what Revvlo Transformer Car can do!
What can Revvlo Transformer Car do?
Our Transformer Car can be controlled through the remote controller (provided). Use the joystick to make it drift, make the transformer walk -forward, backward and even sideways!
A single click on the button transforms the car to a transformer and vice versa. It is justso simple and cool!
A 140-poundpersonstepped on and had no effecton our Transformers. It is still free to operate. It has avery strong materialthat can withstand the" torment "of your naughty child.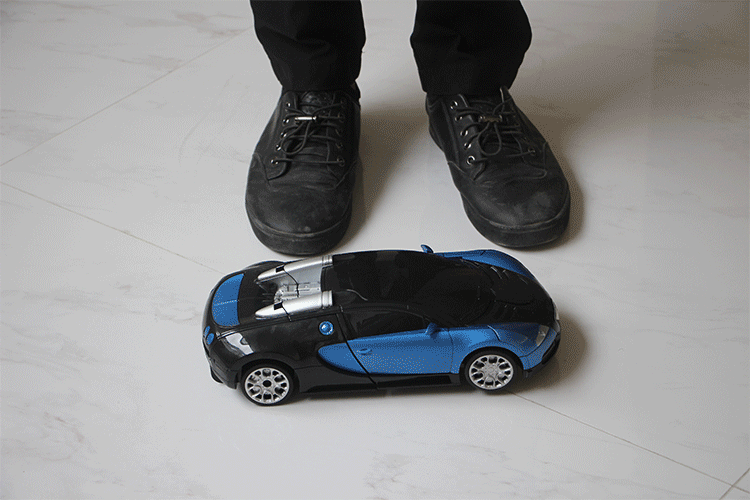 Cool Moves & Sounds
Zoom and race around the battlefield in both car and transformer forms. Revvlo Transformer Carboasts 360¡ã speed drifting actionwith exciting engine andacceleration sound effects.Flashing LED lights to make this Transformer Car so cool that other kids will be wishing that they had this too.
Strong Remote Control System
It has a 2.4 GHz Strong Transmitter system which gives you30-40 meters of distance control.It charges fully in 1 hour and lasts for half an hour after charge. Perfect for a trip down to the nearest park to show off some cool moves on the Revvlo Transformer Car!
Treat your little one withhours of funthis holiday season with Revvlo Transformer Car today!
Specifications
Car Size: 23 x 9.5 x 5.5cm
Robot Size: 17 x 15 x 18.5cm
What's in the box?
1x Revvlo Transformer Car
1x Remote Control
1x Instruction Manual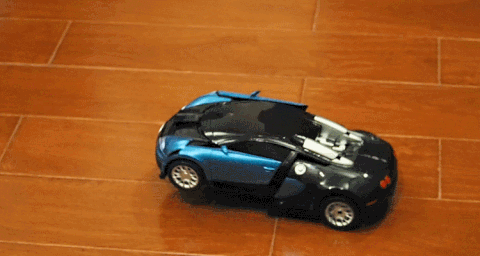 Shipping & Guarantee
We are proud to offerreliable insured worldwide shipping(3-16 business days) straight to your doorstep.
Every package comes with its ownunique tracking number to ensure accountability.
On top ofPayPal's Buyer Protectionpolicy, we have included afull 30-day money-back guaranteeto ensure your satisfaction.